1900 W. 38th Avenue | Denver, CO 80211
www.potenzalodge.com


Christmas Dinner Dance - December 10, 2014
The Annual Retirees Christmas Dinner Party will be held this year on Wednesday December the 10th at Potenza Lodge, 1900 W 38th Ave. The food will be prepared by the Legend Mr. Ralph Acierno Jr, consisting of Italian Chicken, Homemade Spaghetti, Italian Sausage, Salad and dessert all served family style, which has been the tradition for over 80 years. Entertainment will be presented by "Tony David" and his group, if you have not heard them in the past you are in for a treat. The doors open at 6PM for cocktails (open bar), dinner at 7pm and the show starts at 8:30 PM to 11:30 PM. The cost is $35 a person, tables seat 8. If you want a table in your name with your guest please submit the information when you purchase the 8 tickets. Also, you may bring an unwrapped Childs gift to support the Officers Christmas Crusade. Tickets can be purchase at the DPRA web site or by contacting JC Tyus or Patt Blumer. JC will try to have tickets at the November Dinner at the Looking Good. Any questions call JC at 303-940-1424. Please note all family and friends are invited. Seating is limited to 200 guests. As in the past we should have a great time.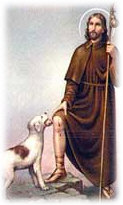 To the founding Fathers, members, families and friends, both living and dead, of the Societa Nativi di Potenza Basilicata who have kept our heritage alive for the past 100 years, and Saint Rocco, patron saint of Potenza Lodge

Societa Nativi di Potenza Basilicata
Charter & Mission Statement
(Founded in Denver Colorado - October 1, 1899)
The objects of this Society shall be:
Benevolence, Unity & Brotherhood
Our Goals, our Objectives will be based upon the foundation, as established by our Forefathers.
We are supported by our Tri-Pod -
Amore, Benevolenza and Pace
Amore (Love): To exhibit respect for each other. To work together for our common Goals. To promote social and civil advancement for our Italian Americans. To treat each other as we would like to be treated.
Benevolenza (Goodness): To exhibit kindness and respect for each other. To develop a well-meaning attitude in all that we do. To be open to new ideas. To be creative and try to improve our meetings, programs, and events.
Pace (Peace): To resign ourselves to work with others. To be open to new ideas. To be responsive to others suggestions. To actively strive to increase our member base through geographical extensions or increased personal contacts. Develop an honest, direct approach to all problem solutions.

Charities Supported in 2013
Assumption of the Blessed Virgin Church
Our Lady of Mount Carmel Church
Guardian Angels Church
Our Lady of Guadalupe Church
St. Patrick's Mission
Mount Saint Vincent
Shannon's Hope House
Servants of Mary
Senior Support Services
St. Anthony Hospice and Palliative Care Program
Porter Adventist Hospice and Palliative Care Program
Holy Family High School